"We're not only what we eat: we're also what we read (and so we should pay attention to what we read just like we do for the food we put into our mouth). We are all the lives of the characters we've loved. In our blood flows books' passages." C. G.

I think that the most beautiful thing that could happen to you when you have a B&B and you host people under your roof is to meet people. Well, of course you meet all your travellers and guests, and there's no doubt that exchanging experiences with them is the very basis of this kind of work, or let's say of this way of living.
But sometimes there are extraordinary meetings and you really have the chance to flow into another world and discovering it.
That's exactly what happened last weekend.
A few days ago a friend of mine called me to book a room for a writer who was gonna come to present her book  during FO•NO•GRAM•MA: a really good night packed with beautiful events in the incredible space of Malloni Trace organised by the associazione culturale Franco.
Tha room was available and so the reservation was done.
I gotta confess that I didn't know Chicca Gagliardo until last week, nor her neither her books, but now I feel that her and her poet of the air have become a part of me.
Saturday it was a really windy day and in the afternoon when Chicca came with Francesca and Silvia from the publishing house that released "Il poeta dell'aria" (Hacca Edizioni) I've suddenly felt good vibrations in the air.
A few hours later the presentation of the book "Il poeta dell'aria" really bewitched in me in its (illusory) simplicity. It was a real journey, or even better said a real flight into the pages, into the story, between the lines.
A flight where you can meet and look in the eye the characters that give life to those lines and that there are also hidden between them.  I got another confession to made, and it's the second one in a few lines, and it is that I am no habitué in books' presentations even if I've always considered books as beloved friends, but I know theatre quite well and I can surely say the presentiation Chicca Gagliardo made of her book "Il poeta dell'aria" gave the reader something really precious that you can only find outside the pages, in that magical space that only the the most authentic theatre can offer you.
When the presentation was over I bought the book and I immediately went home as I was being literally caught by the urgent need to start reading the book and enter the world of the poet of the air that I felt he has already found his way inside of me.
Now that I have (already) finished the book, I really fell it has left me with good, good, good sensations and it is almost impossible for me to write or talk about it because it is at the same time light, dense and intense. These are the first three words that come come my mind just after having finished it.
It is one of those books that remain inside of you and will always be with you.
I already feel that I am taking a clear side because right now for me "Il poeta dell'aria" is an old friend with whom I have travelled with and who has made me fly with him in places I cannot tell you about.
The wonder of this job is that sometimes you can travel without moving, just opening the door of your house and let in small pieces of the world. Letting meetings happen.I wish you the luck of meeting beautiful and intense souls just like that of Chicca Gagliardo either in the pages of a book or in the blowing of the wind or in the depth of a breath.
I really want to thank those who made these meetings possible just like the guys of Associazione Franco and also Claudia who always thinks about us when there is some precious soul that need a place to stay here.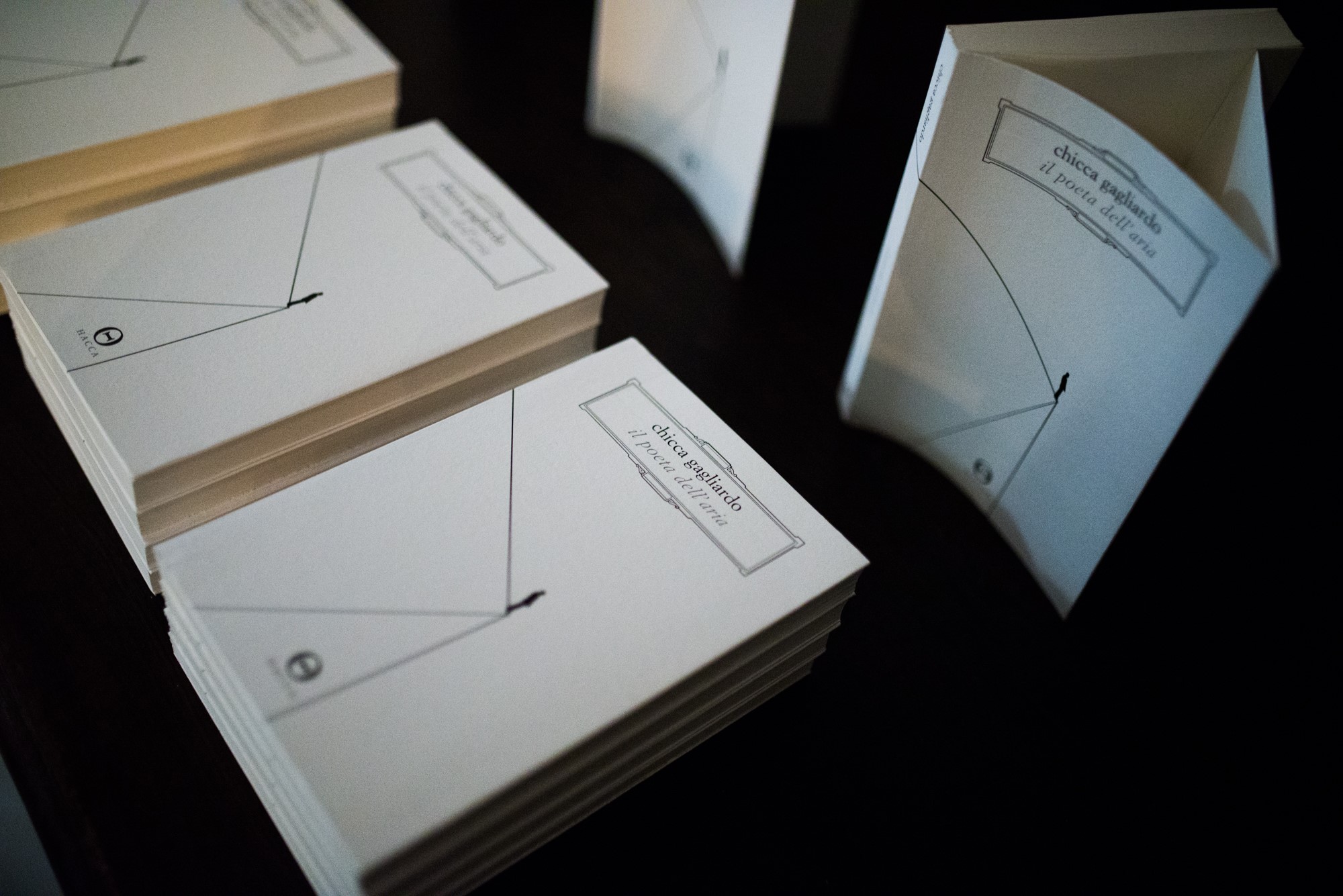 ph. Marilena Imbrescia for Associazione Franco and Malloni Trace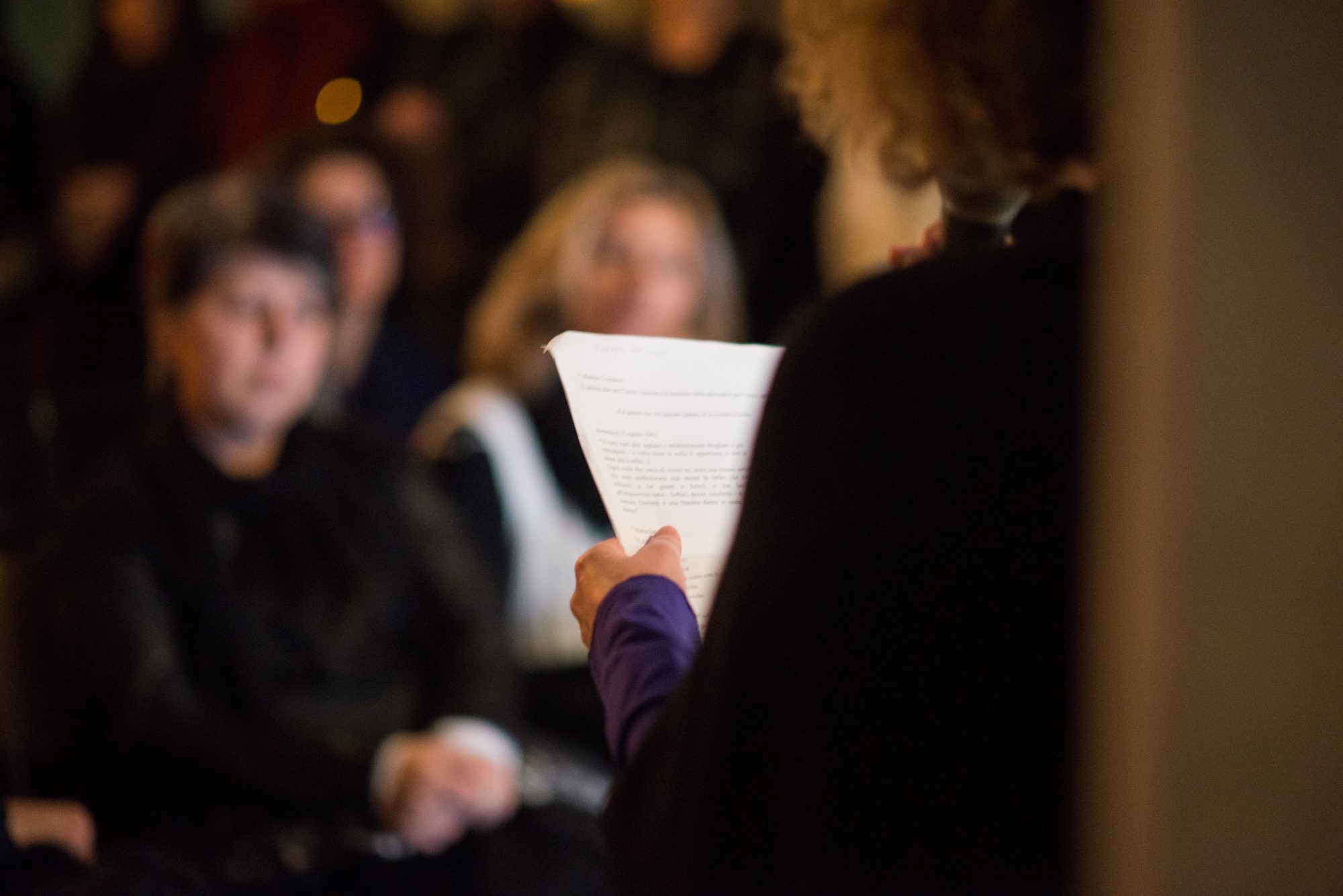 ph. Marilena Imbrescia for Associazione Franco and Malloni Trace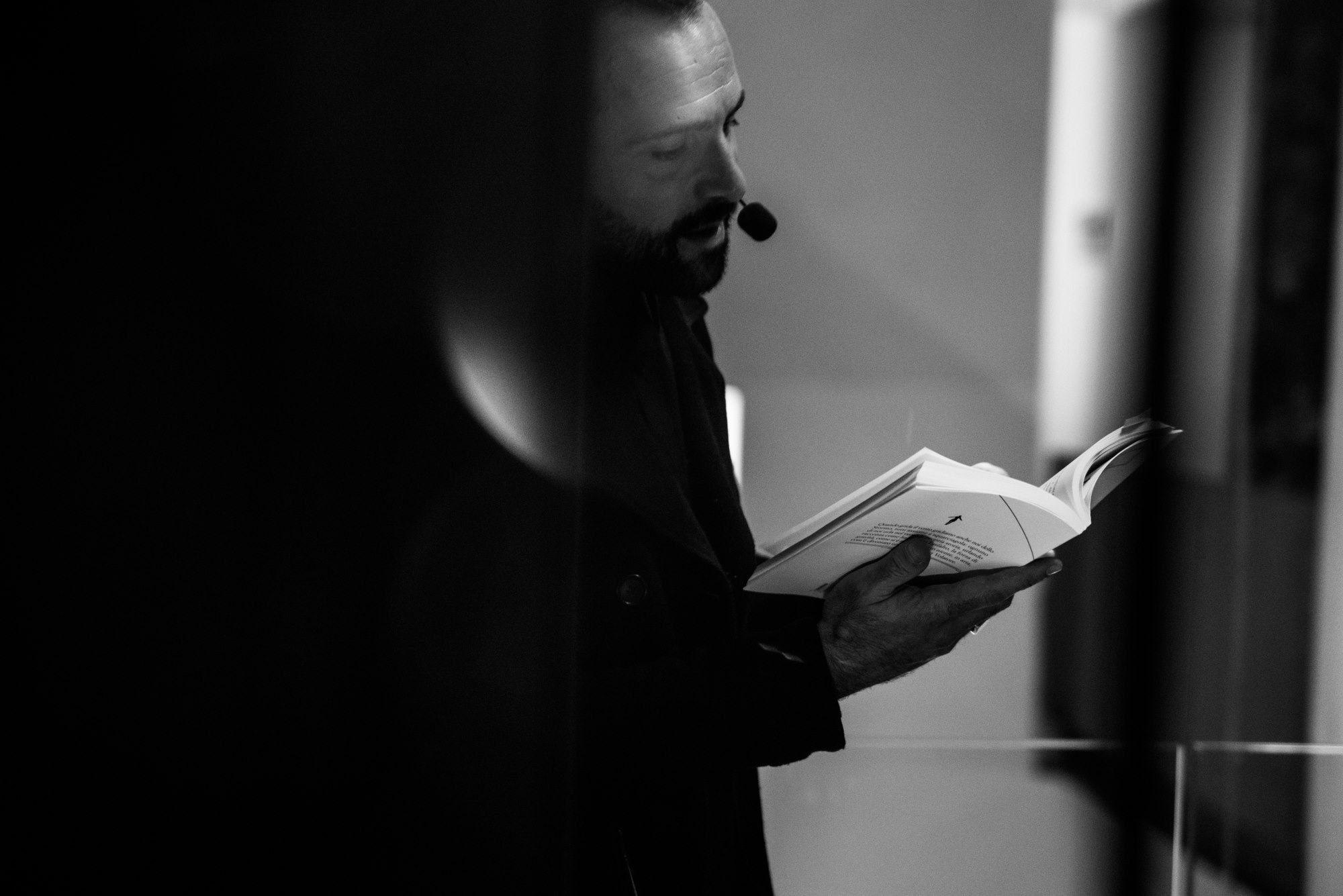 ph. Marilena Imbrescia for Associazione Franco and Malloni Trace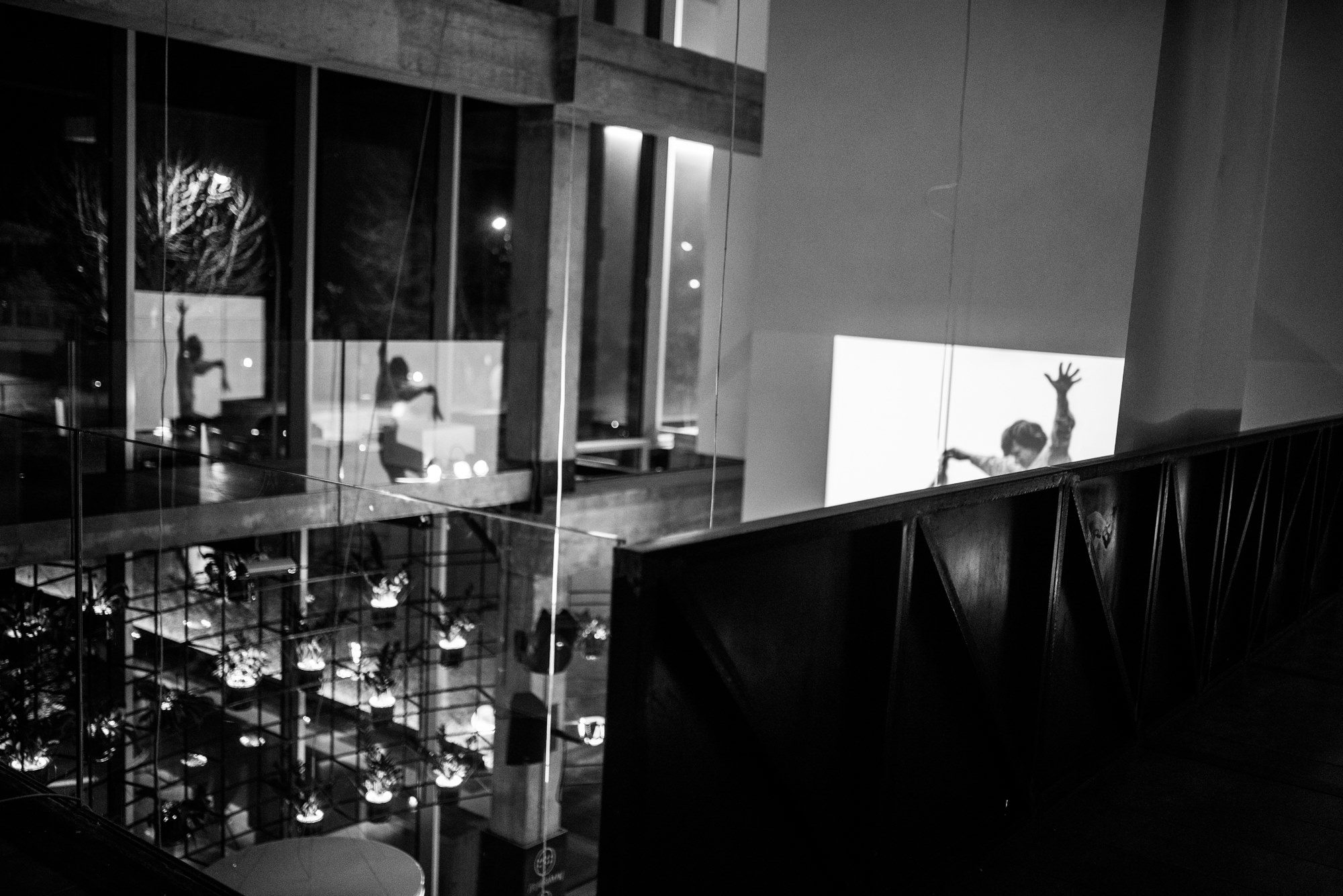 ph. Marilena Imbrescia for Associazione Franco and Malloni Trace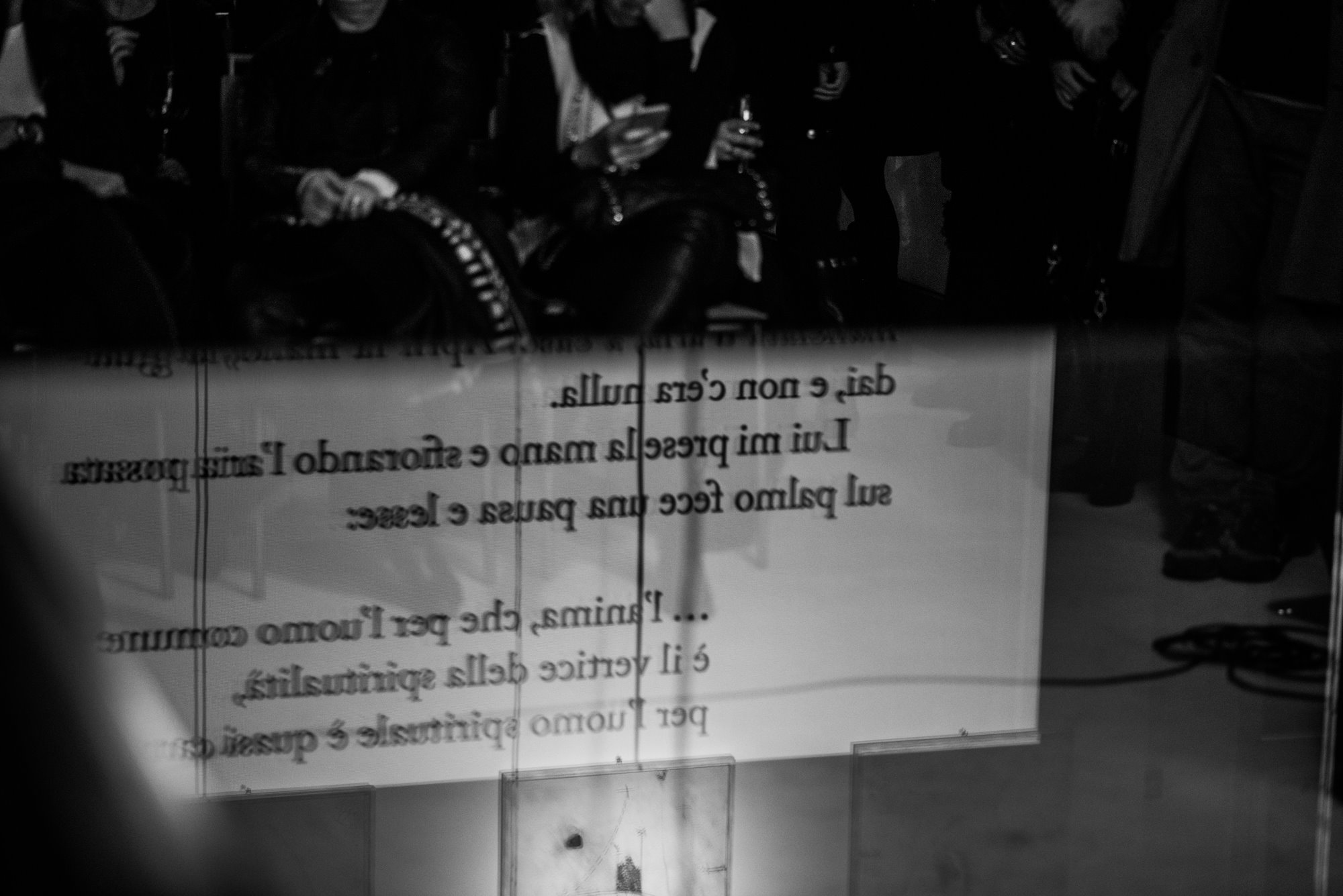 ph. Marilena Imbrescia for Associazione Franco and Malloni Trace