Just to be clear before we even start writing about food and where to go eating nearby the Standard B&B: these is just a bunch of ideas and there is no will of judging.
One more thing: generally the quality of food and the service here in Civitanova Marche, as well as it is in all of Italy, is quite high. There are other kind of problems in our Country but when it is about eating something good you can relax and enjoy a very good meal.
We love to talk about things around us and as good food and eating is one of the thing we really love, today we will tell you where we go and we love eating, at a walking distance from our b&b.
Last but not least, so you can understand who is talking to you a little bit better: since a couple of years we don't eat meat, we truly love fish so in this list of places you won't find one where you can only eat meat… but maybe some places where you can only eat fish! We are two very creatures of habit. Once we love a place you can be sure we will go there again and again.
So, here it is a selection of places where we love to go out for dinner.
Sooner or later we will also tell you about places and new discoveries not just around the corner where we love to go eating or hanging out as well.
Well, we have already told you (here) about the unconditional love that we have for this place ad their wonderful owners Giovanni and Elisabetta.
If you want a fishburger, a lovely fish and chips or a wonderful fresh swordfish this is  definitely the perfect place.
Viale Matteotti 240
tel. 328 918 1496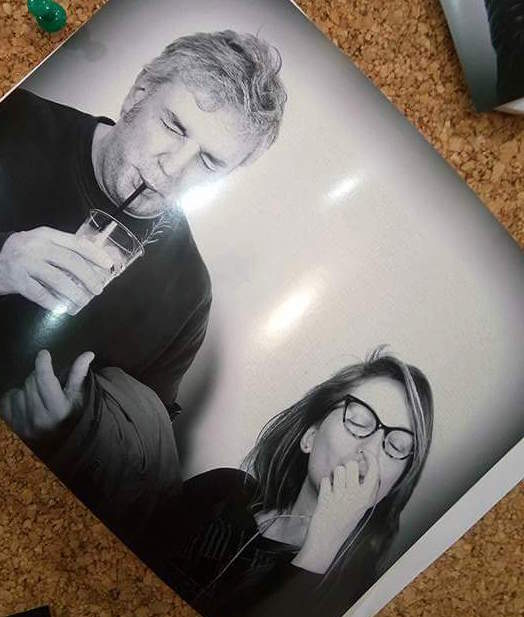 Giovanni & Elisabetta – La Muccigna Fish Bar
If you want to have a really really good fish dinner with a fantastic view over the small port of Civitanova Marche Circolino della Vela is the place where you have to go. During the summer for us it is a kind of second house. The view is simple and the same time incredible, it gives you peace of mind while you're having spaghetti con le vongole or some tasty grilled fish.
Since last summer Friday nights for those who love to have good food and to party is not to be missed: there is a fix menu around 30€ and then a dj set with lot of music.
Via Molo Nord 51
tel. 0733 781259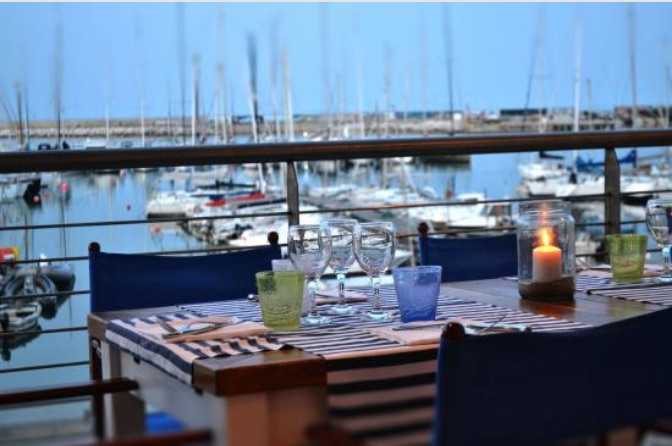 The view from Circolino della Vela
GIOVANNI E ANNA
Another place where we love to go eating is Giovanni & Anna where during the summer we also go to the beach. This restaurant is a true piece of history in Civitanova Marche. Since the 60s it is the same family who runs it with passion and it is the perfect place to taste something traditional like cozze al limone (mussels with lemon), sardoncini scottadito, gnocchi alla marinara, tagliatelle allo scoglio and one of the best fish-fry in town. We adore it.
Lungomare Piermanni
Concessione n°17
tel. 0733 810862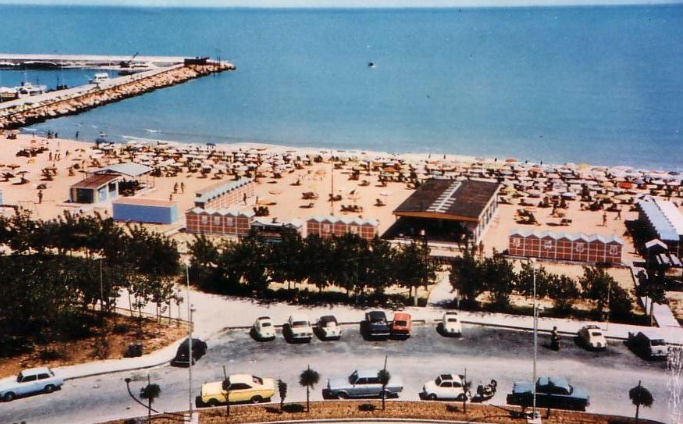 Giovanni & Anna a few years ago…
MESCOLA
In Corso Dalmazia 32, in the very same street where we are, you can find Mescola. The place is intimate and Massimo Garofoli, the chef, together with her sister Ilenia and all their staff  they've taken care of every little detail of this lovely place. Here you can have an aperitivo or a dinner you'll never forget… All the ingredients are wisely chosen as well as the combinations of the different tastes it is so accurate mixing tradition and innovation.  At Mescola in Corso Dalmazia 32 you can have an aperitivo or a dinner and just a few meters away in Via Conchiglia 33 there is also the restaurant Mescola – Eat, Drink & Mix and here you can taste the chef Massimo Garofoli's fish menu. During the summer when there are the tables outside on the alley I always have the good sensation of being elsewhere. So lovely.
Corso Dalmazia 32
Via Conchiglia 33
tel. 0733 774435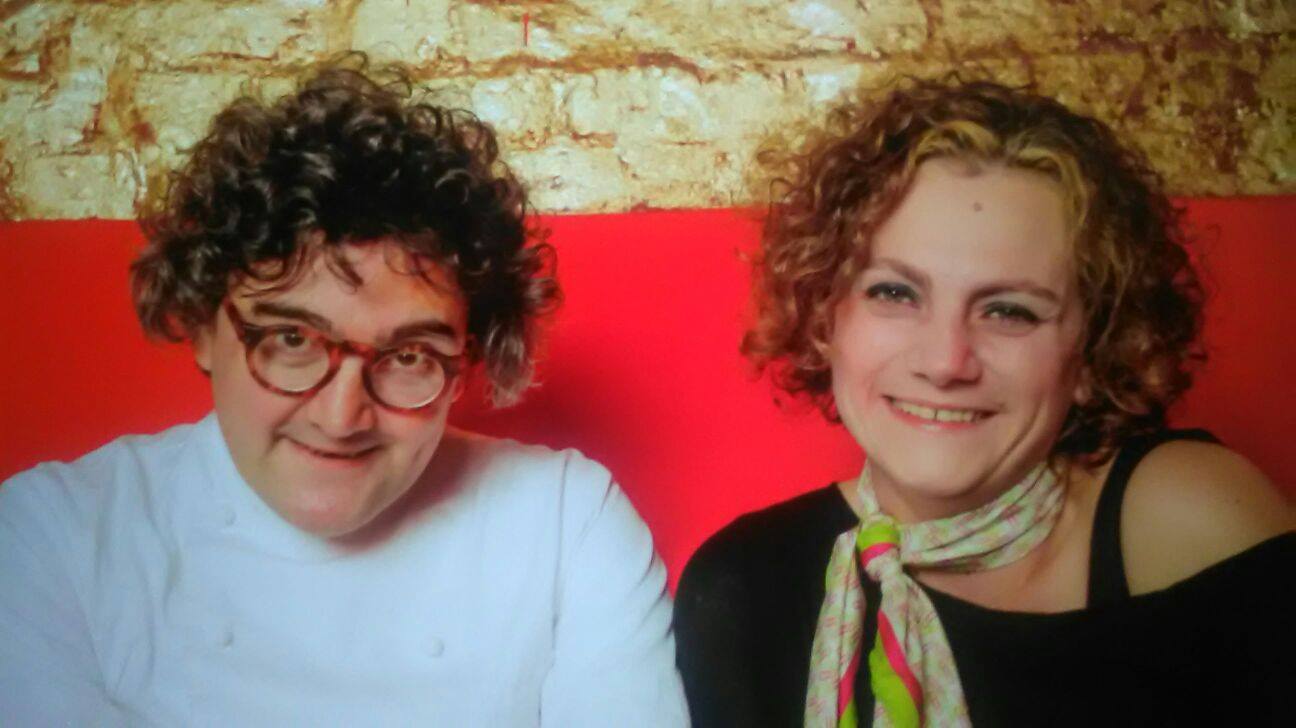 The Chef Massimo Garofoli & Ilenia – Mescola Eat, Drink & Mix
If you have in mind something different for your dinner we suggest you a place we've recently discovered and that we've immediately loved.
At Sider, hidden in one of the streets around Piazza XX settembre, you can have a super good hamburger or even a tasty vegan burger and beers are absolutely great.  Also here the location is taken care of in every detail and the staff is smiley and very kind.
I almost forgot! Also desserts here are delicious!
Via Cairoli 20
tel. 347 088 0996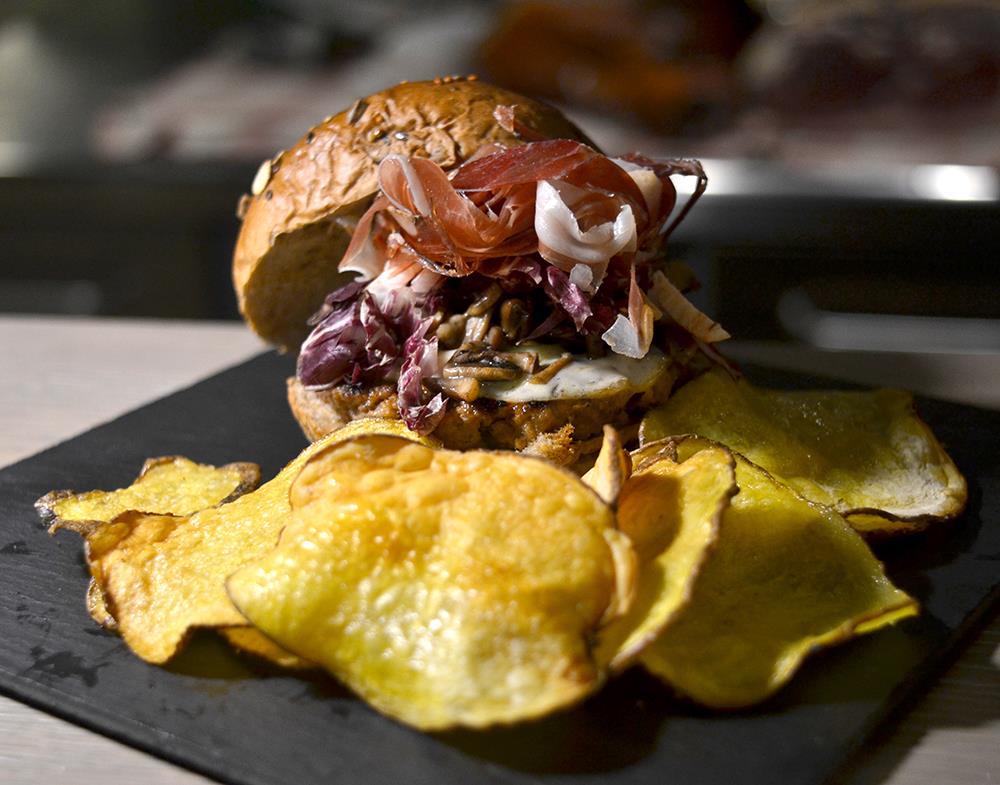 A tasty Sider hamburger
B.A.C. CRESCERIA
Just a few meters away from Standard B&B, on the main street of Civitanova Marche, in Corso Umberto I, where all the shops are, you can find B.A.C. Cresceria.
Crescia is local specialty  and here they make it with love, care and first quality ingredients. Incredible beers selections. In the bottom window of this place you can see the railway and all the trains passing by… It is a detail that has nothing to do with food but that I love so much.
Corso Umberto I, 190
0733 770919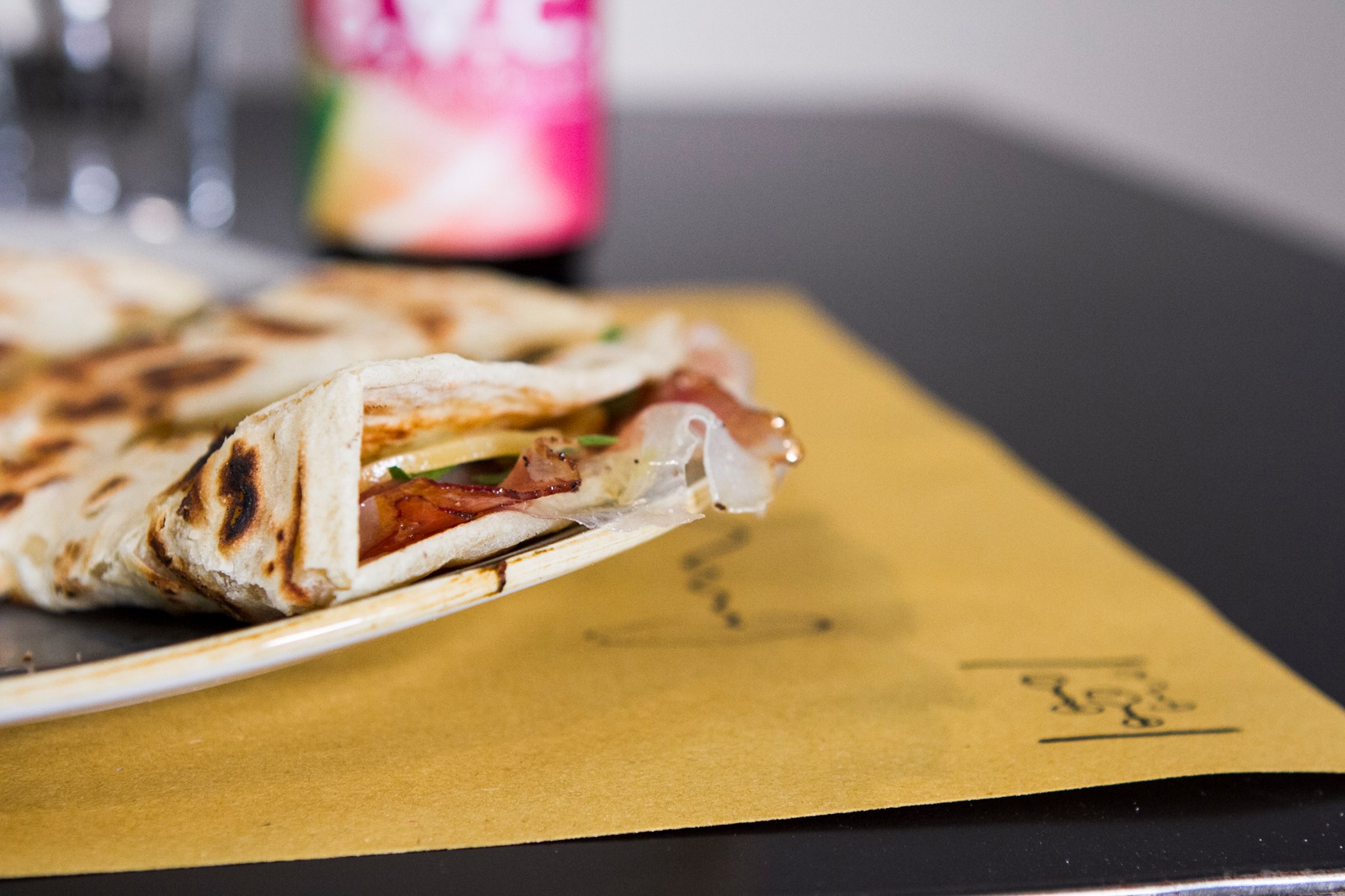 Here a crescia made by B.A.C.
The true pizza just like they made in Naples is arrived here in Civitanova Marche! We've just had a guest from Naples (born, raised and curretly living there, so he's a true one) and after tasting their pizza he confirmed that it is an excellent one just as good as you can have it in Napoli, and if you've ever been there you know what I mean.
If you want a pizza you got to go there.
Via Regina Elena 52/56
tel. 0733 1996170
cell. 320 3903145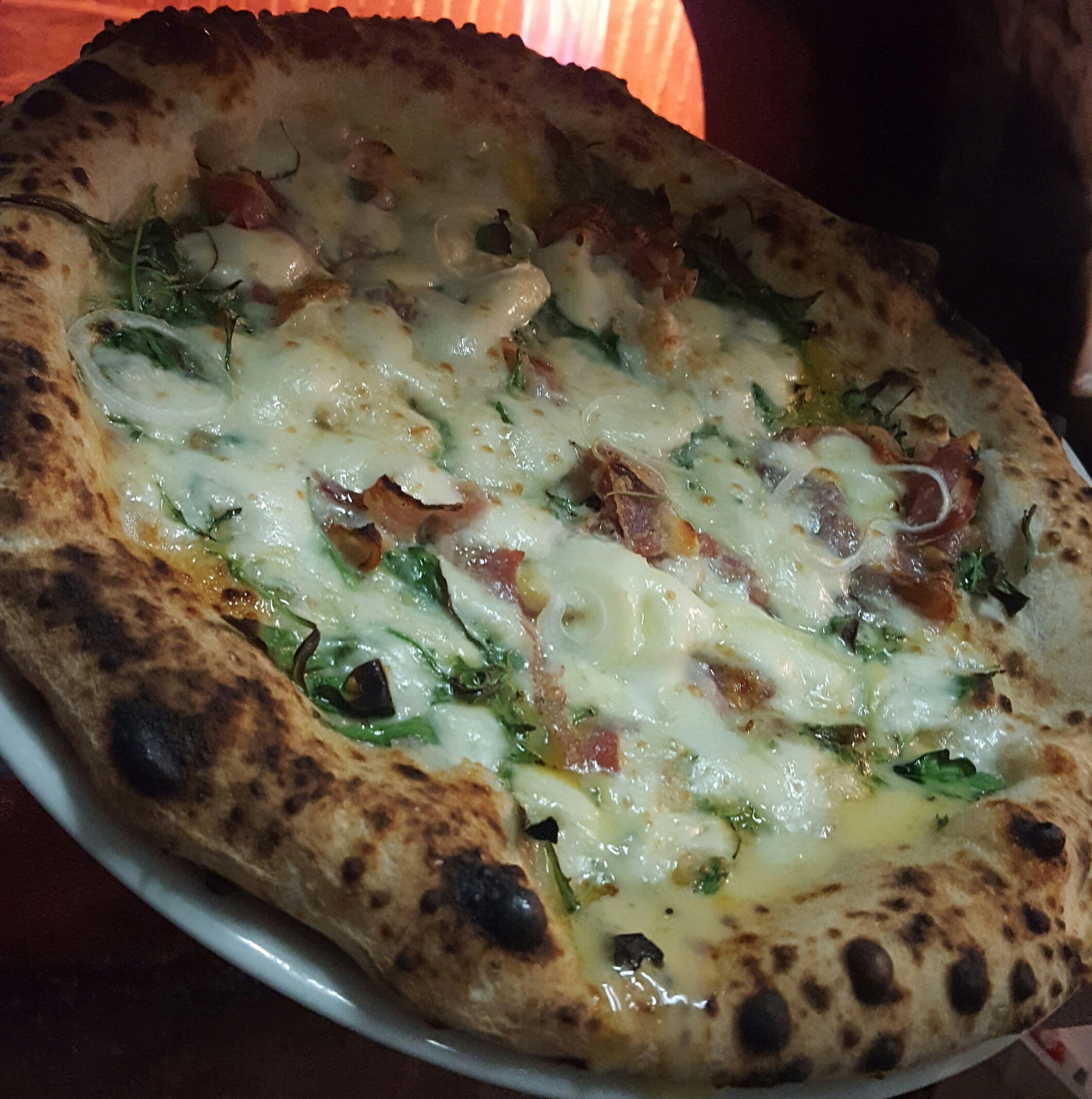 Pizza made by Il Segreto di Pulcinella
Last but not least Restaurant Pizzeria Vai Mò. This place is a true certainty. I remember it since I was a little child. The service is flawless. They are in the food service since ever. The place is quite big but even in the most crowded Saturday night they won't disappoint you. I've never waited too long. They're good, they work really well and they're also very smiley. It doesn't matter if you'll have a pizza, fish or pasta because here everything is really good. It is the perfect place where you can dinner at the same table with people who like different things.
Via Ciro Menotti 2
tel. 0733 812163
Some good pasta made by Vai Mò
Bon appetit!
Salva
Salva